ClassPass introduced their first version of a "dashboard" on web only in 2015. It recommended classes based on your workout history, based on your mood, and surfaced classes you attend often for easy rebooking. We also provided shortcuts to filter searches for each fitness vertical. We wanted to take this idea and expand it for mobile, since the majority of our users were booking on mobile.
Our main goal was to introduce and reconnect users to a wider set of experiences they might enjoy. As well as allowing ClassPass to flexibly merchandize studios.
We knew that we had to create a living organism that flexed based on a users tenure, workout patterns, and willingness to explore. Visually, we had to make it an engaging experience that would convince people to step out of their usual routine.

We created a system of cards that combined promotions from ClassPass, class collections based on mood, promoted studios, and then a suite of cards based on the users actions.
Introducing Explore
The first step to adding a discovery element into the app was the explore screen. We wanted to test the idea of "workout collections" with our users to gauge interest in curation. Prior to this, ClassPass was a single action based app, you would open the app to book a class from a studio you like and then close the app. We wanted people to start trying lesser known studios.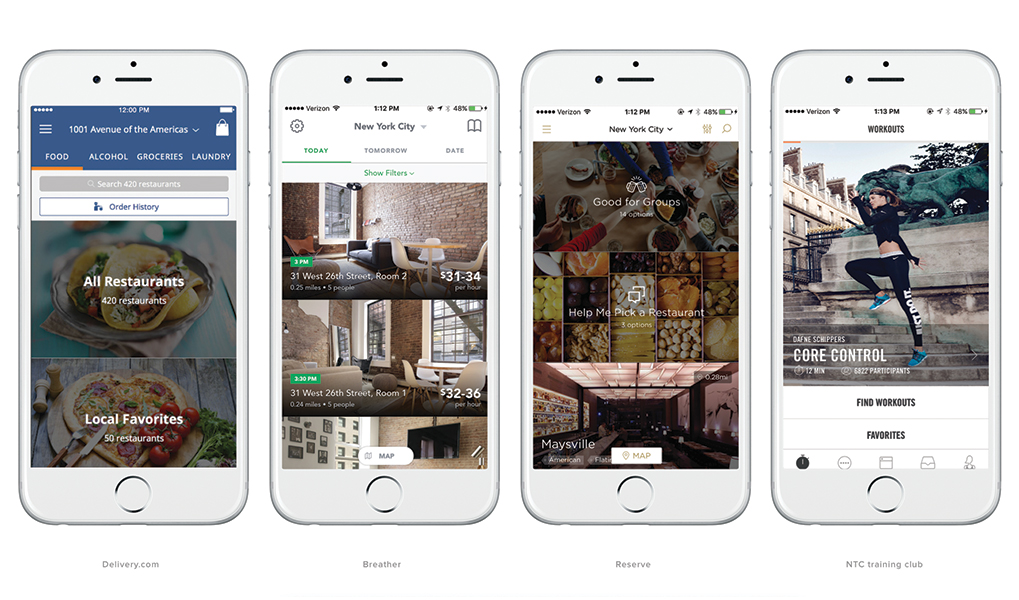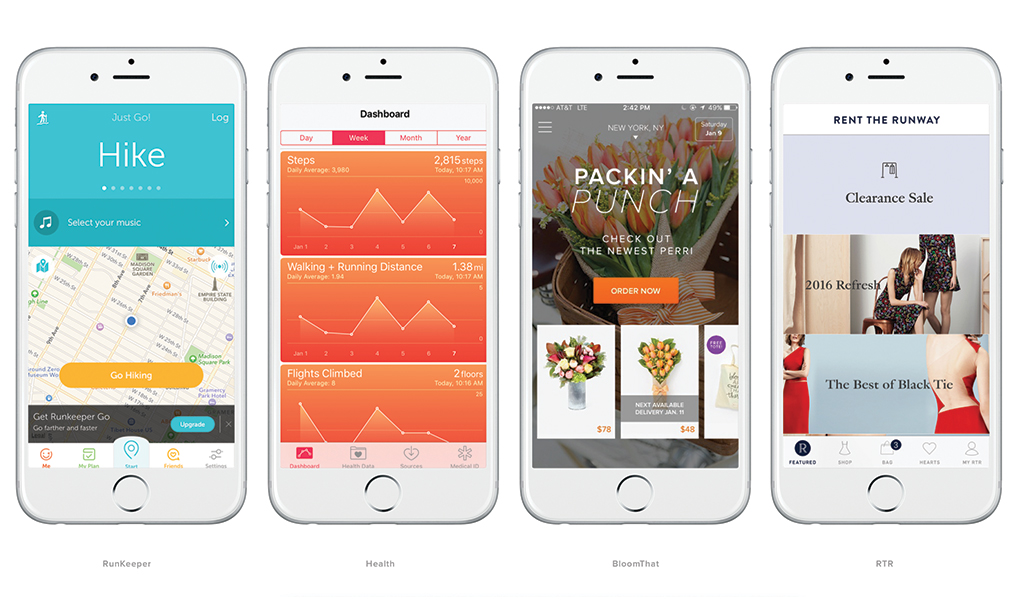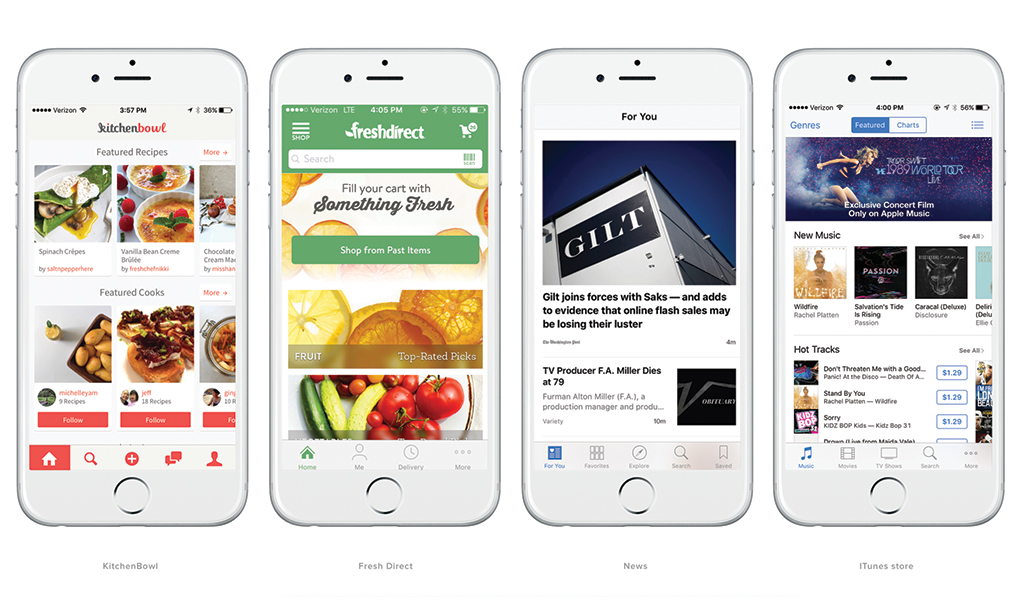 We spent a lot of time looking at other apps with 'home feeds' both in the fitness and lifestyle realm. We found that apps that had dynamic search, large, professional category photos, and dynamic lists were resonating with us the most.
For our MVP we launched with 8 "playlists" for users to explore, mixing "I want to feel x" with recommendations based on classes or studios you've already attended or favorited. Unsurprisingly, we still saw people gravitating towards the playlists that were directly based on their actions, so we got started on V2.
Introducing dashboard
The next iteration of our home feed began by removing the friction of having to click into a collection. We started our week long design sprint. We spent a lot of time thinking about our own friction points in the app and what we could do to make it easier as well as what would make it a more delightful experience. We all agreed that when we're searching for classes we look from point a (home or work) to point b (home or work), so we wanted to test a variety of "map" based cards. We also agreed that we need some kind of motivation element, what makes group classes great is the energy of other people, and we wanted the app to reflect that. Finally, we all agreed that people had routines for a reason, and we needed to embrace that mentality and make it easy for people to get to the classes that they wanted to go to.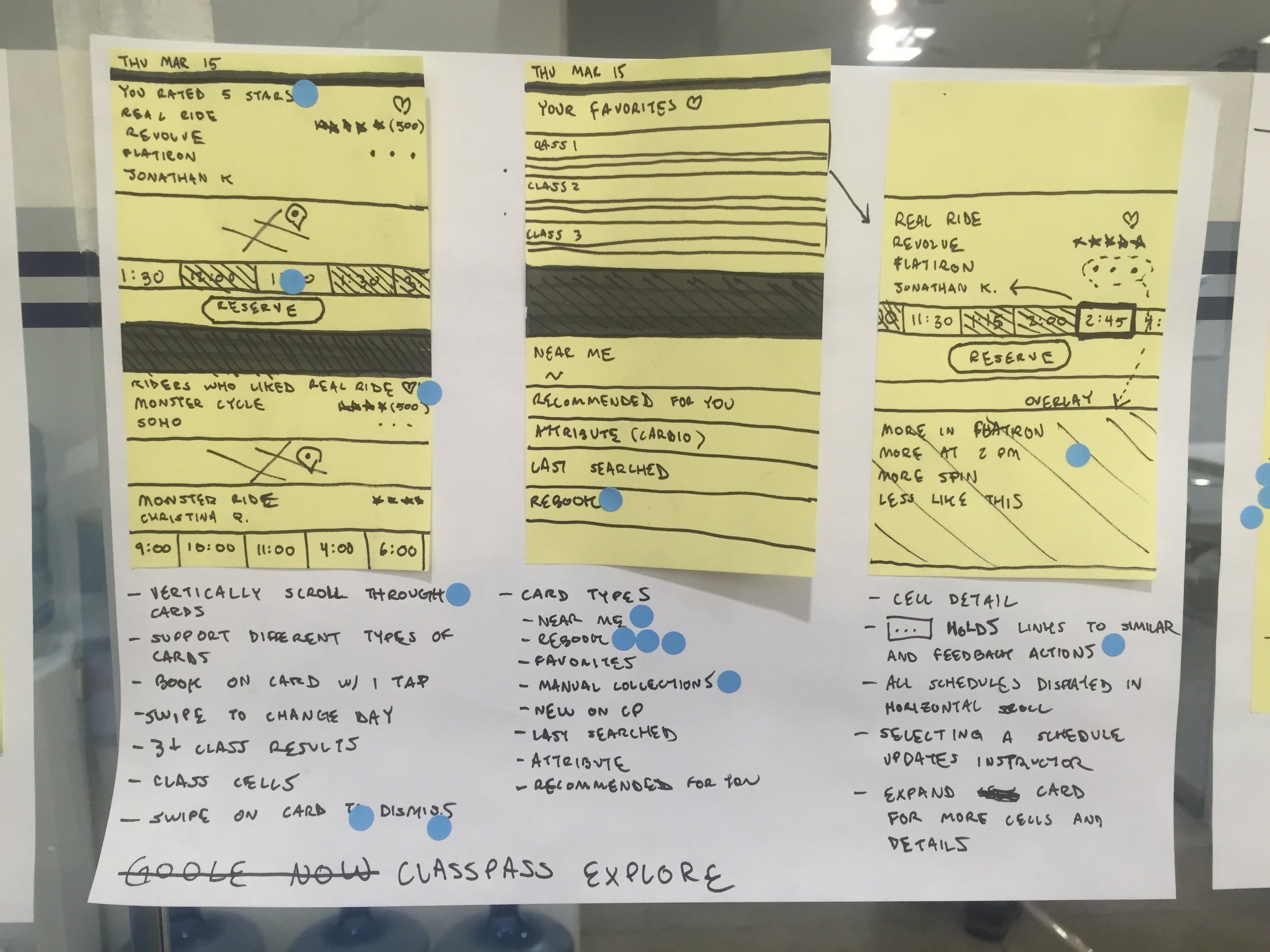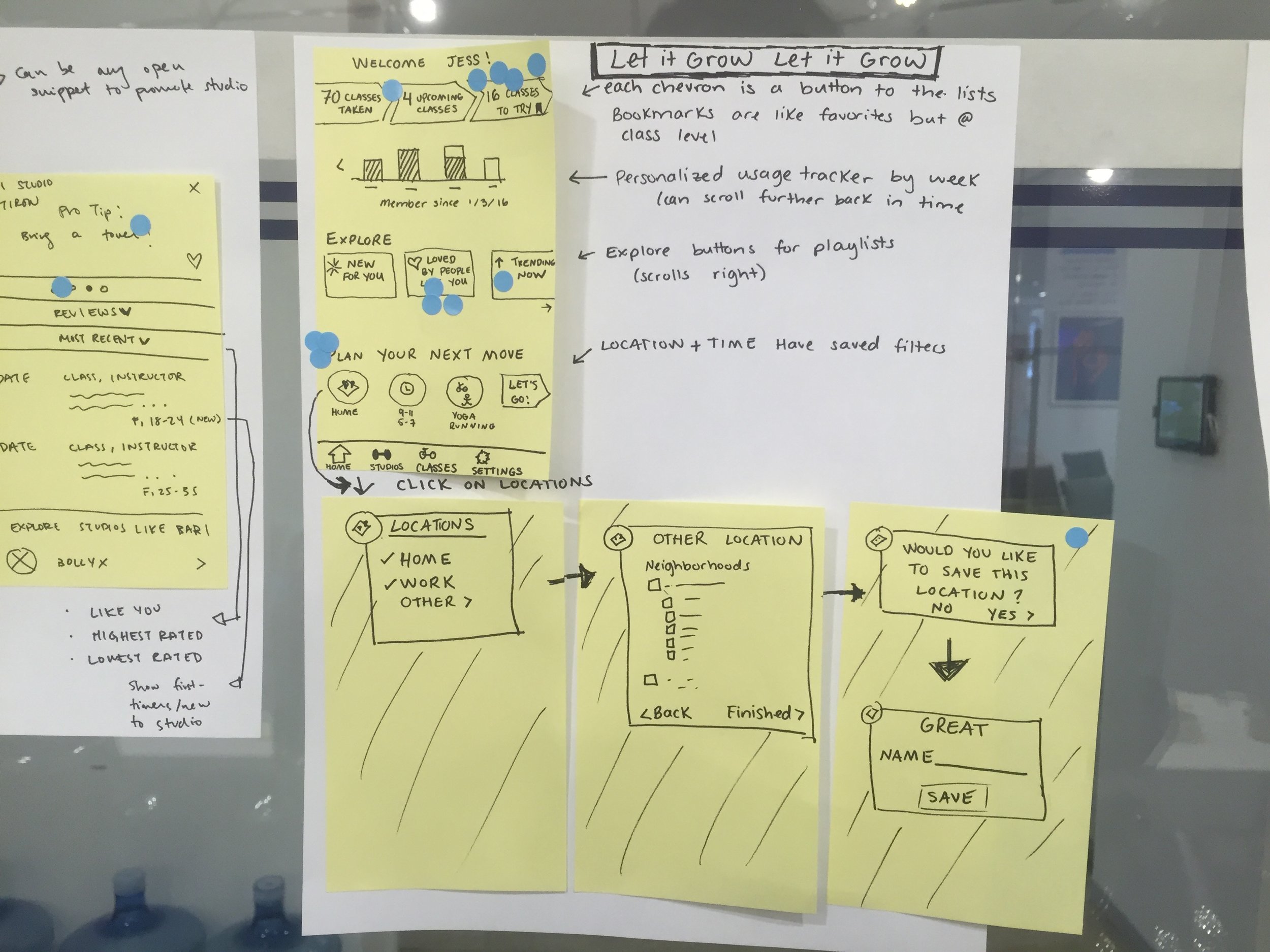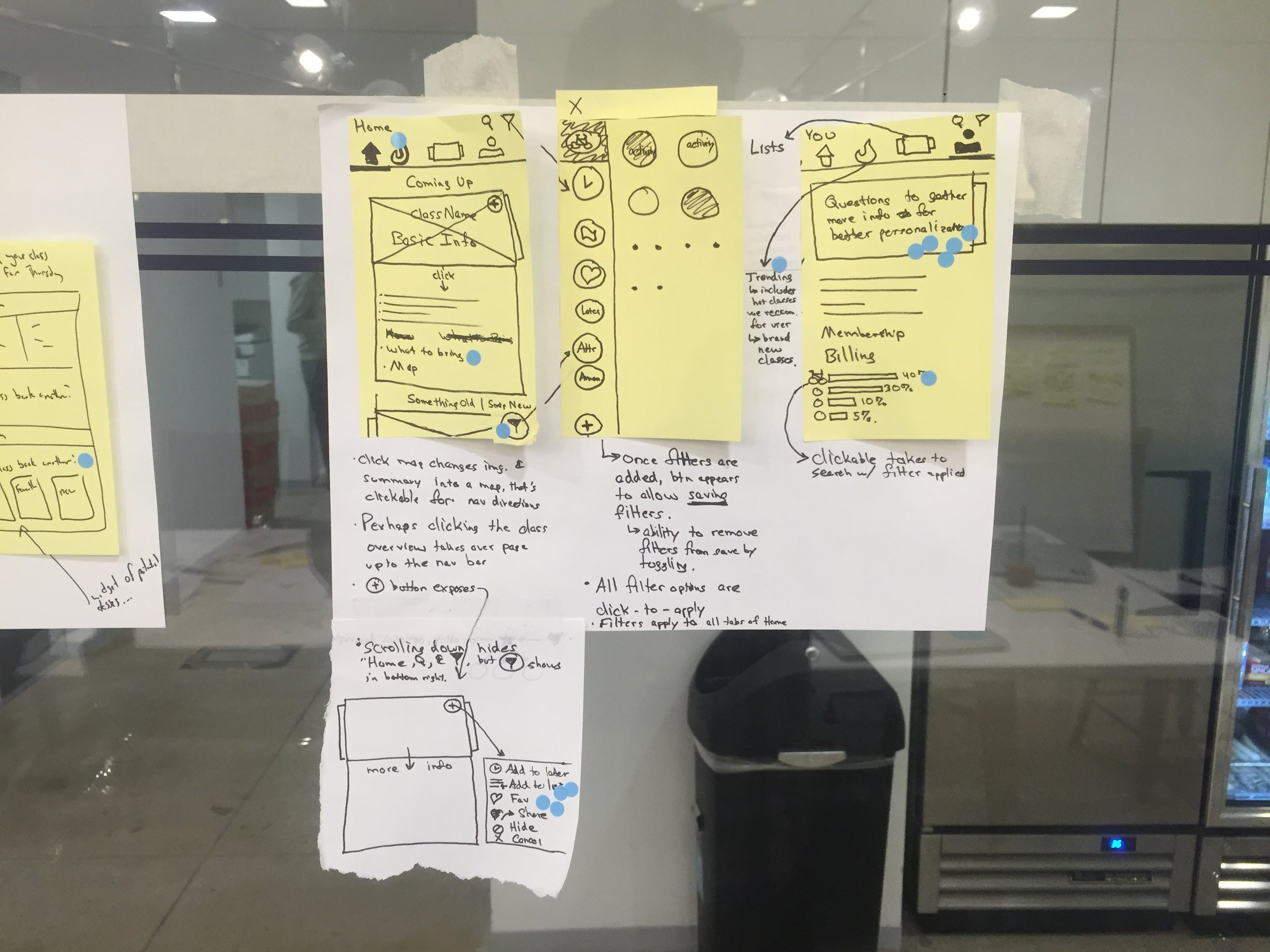 We tested a variety of card types with users. We had heard from previous user research that social proof and photos of the class/studio were extremely important to people, so we created a large suite of "social proof" cards to test with our users, as well as a smaller suite of exploration card types and utility card types.
SOCIAL PROOF CARD TYPES
We found that people loved seeing classes that their friends were going to as well as classes that were 'trending' on the platform at the time. We found that they actually didn't care about integrations like Spotify, Twitter, or Instagram. They also expressed that some card types like our ambassador cards or campaign cards felt to promotional, and not relevant to them.
EXPLORATION CARD TYPES
We also found that people loved the idea of cards that showed them new studios by their home or work. People responded neutrally to the idea of cards that gave them recommendations, stating that they would probably click them, but they weren't sure they would take the recommendations unless their friends had gone.

We used these insights to launch our new dashboard, prioritizing card types like book with friends, rebook your favorites, and workout playlists.